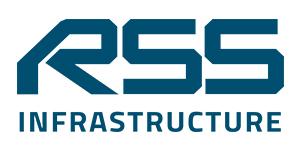 RSS Infrastructure
At RSS Infrastructure, we guarantee to increase productivity and improve safety. By working as your trusted partner, our team of specialists provide tailored infrastructure solutions you can count on.But it's not just what we do, it's how we do it. We don't just turn up and leave. We work with you, as a partner, understanding your challenges so we can proactively deliver, because we recognise the demands on you and your business. With us you won't see a different face every day. We're about consistency, exceptional service, and always delivering.We're the UK's sole provider of Track Warning Systems as well as specialising in Overhead Line Electrification, Vegetation Management, Road Rail Access Points and Level Crossings, Civils/ Construction solutions, Safety Critical Resource Services, Magnetic Safety Barrier Fencing, Magnetic Points Boards and Signalling Services.
When it comes to infrastructure, you need a partner you can always count on.
For further information, please click here.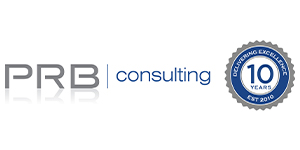 PRB Consulting
PRB Consulting provides a variety of health, safety, quality and training services.It combines specialist health and safety knowledge within the UK rail sector with experience of internal and external auditing procedures to offer a comprehensive package of solutions to suit all your business needs.For further information
click here
.