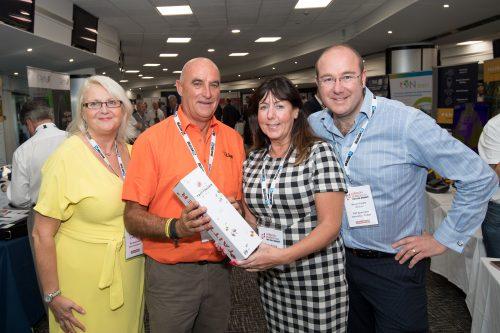 Jobson James Rail and the Railway Industry Association (RIA) are announcing a new partnership for the highly popular Rail Infrastructure Networking (RIN) events. The RIN events, one of the fastest growing rail industry forums for those involved in rail infrastructure, will now be jointly organised between Jobson James Rail and RIA.
Keven Parker, Rail Director of Jobson James and creator of the RIN events said: "RIN Events is now an established brand in the rail industry and we are very excited at the new working partnership with the Railway Industry Association. They bring a wealth of contacts and experience to help bring in more buyers and take the event to a new level.
"Our last event in Derby attracted 440 rail professionals from 250 railway companies. Exhibitors and visitors to RIN have always asked us to increase its popularity with buyers and service and product providers so we know that, with the valuable assistance of RIA, the event will continue to grow and become even more successful. We are all thrilled to have them on board."
Gaynor Pates Membership, Events & Business Administration Director at the Railway Industry Association said: "RIA is delighted to become joint organiser of RIN Events, which provide great networking opportunities for rail companies looking to grow their businesses. We look forward to working with Jobson James Rail to develop these events even further, introducing new contacts and organisations to this great initiative."
The next RIN Infrastructure Networking Event will run in York on 22nd November at York Racecourse from 930am to 1230pm. The event is nearly full and will have nearly 100 stand spaces at exceptionally low prices of just £150 per exhibitor table.