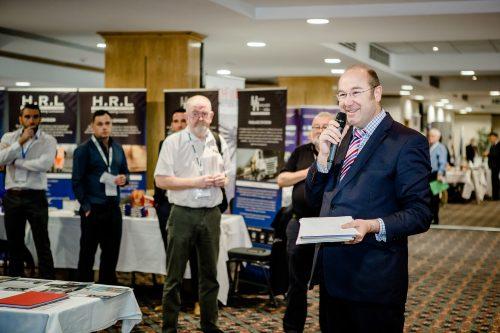 Rail Infrastructure Networking (RIN) has had a successful return to the North West, bringing its free rail networking event to Wigan after its first event in Crewe last year.
The event took place on 17th May at Wigan's DW Stadium and was attended by hundreds of railway company representatives.
Since it was first organised by the specialist rail insurance broker Jobson James Rail in 2016, RIN has grown rapidly. This is down to its unique offering to the rail industry: a free event created purely for rail infrastructure companies to network and expand their businesses, with no speeches.
Director of Jobson James Rail, Keven Parker, said: "We have seen a surge in popularity from rail professionals across all facets of the industry. The event has doubled in size since we came to Crewe last year which is great to see.
"We have received a lot of positive feedback from all attendees, with many people already securing new opportunities through our events.
"It is clear to see that we are developing an exciting reputation as the UK's only free rail networking event and I would like to thank all those who sponsor the event for helping to make that happen."
The next RIN event will be held on 6th September in Derby's Pride Park. You can register to attend the event for free by clicking here, or book an exhibitor space for just £150 by clicking here.