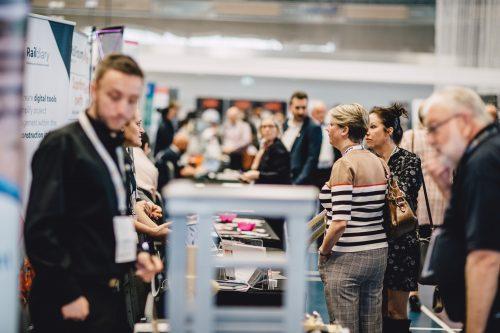 Exhibitor spaces have now become available for Rail Infrastructure Networking (RIN)'s York event after more than 400 businesspeople attended the latest event in Derby.
RIN has continued to grow since its inception just over three years ago and saw strong numbers attending in Derby to create new business opportunities and develop partnerships. The events are designed to create a welcoming atmosphere where exhibitors and visitors can meet without the need for a hard sell and at an affordable price.
Created by specialist railway insurance broker Jobson James Rail, RIN has already seen lots of businesses registering as an exhibitor for its York event at York Racecourse on Thursday 21st November 2019.
Director of Jobson James Rail, Keven Parker, said: "We are urging businesses to book their space as soon as possible for the next RIN Event. Last year we were sold out and we've already had plenty of businesses coming back to us to rebook and to tell us their success stories and contracts secured because they exhibited at our events.
"One railway consultant advised that they have now secured a £50,000 consultancy contract that arose from a meeting at RIN London in February – the events do work and opportunities arise for most of the exhibitors. We created this to give companies of all sizes to meet under one roof, and we continue to explore different opportunities in which we can use RIN to provide more opportunities for all. Our Derby event saw a drop-in surgery with Network Rail to discuss the product acceptance procedure, for example."
RIN York will take place at York Racecourse and costs just £200 (no VAT) for businesses to exhibit. Visitors are also able to attend for FREE but must register to secure attendance. The event will be open 9:30am to 12:30pm.
If you'd like to exhibit, please click here: https://www.rinevents.co.uk/advertising/
To register as a visitor, please click here: https://www.rinevents.co.uk/register/